Well , we normally write reviews about course providers, but this course caught my attention because this course gives you unlimited FREE WEB HOSTING worth $199 to learn and host your website.  Also this course has got more than 1000 positive user reviews and more than 25k subscribers . So i thought of writing about this course. You can get this course for 75% discount from the following link.
Course link: Learn complete web development (75% discount)
Also look : complete iOS and Swift course
Who is this complete web developer course for:
1. For  beginners want to learn the whole development process.
2. For people who want to make money part time with blogs, creating websites ,freelancing and for web development carrier.
Let's say , you want to start a blog , online business or you want to have a career in the web development field , the following are the things you should know.
1. HTML and CSS
2. Any server side language ( eg, php)
3. About databases
5. Dealing with API's for integration's with other sites
6. Content management systems like WordPress for blogs and websites.
7. Hosting websites
8. Uploading and managing your website on hosting provider.
The instructor has covered almost all the aspects of web development in one course . On completion of this course you will get a grip on whole web development process. The instructor explains about the course in the following video.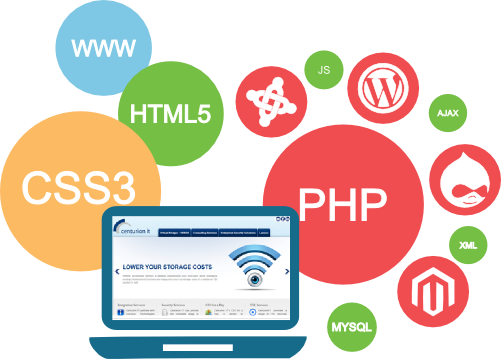 Complete Web Developer Course advantages 
1.  you will learn  all the main technologies related to web development like HTML, CSS frameworks , PhP , API's , content management systems etc,
2.  Free unlimited web hosting worth $199 for one year. You can learn and host your own website using the free hosting service.
3. Using hands of training , you will learn how to make replica of sites like twitter and other web applications. Which will cover all the concepts right from design , development and dealing with API's.
4.  Once you subscribe for the course, you ill get lifetime access to the course which will also get updated on timely manner.
5.  You will start as a beginner and you will learn all the core concept in designing and developing web applications.
6. The best part it the support. The author answers everyone's queries  quickly even though there are thousands of queries every day.