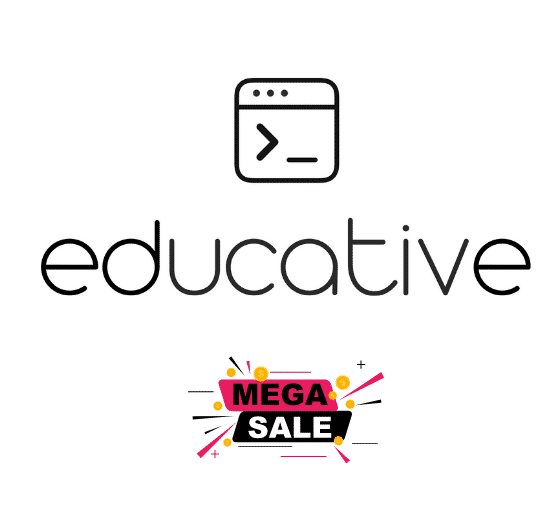 [40% OFF] Verified Educative.io Coupon Codes for 2023
Best offers and discounts from Crunchadeal using Educative.io coupon codes. You will get a minimum of 40% off for the annual subscription from Educative. That means the actual price is $16.66 and now you will get it for $9.99. This is the new offer currently running till the end of  August 2023 using an educative coupon code.
You can select a monthly subscription with full access to courses for learning how to code. You can use exclusive educative coupons for grabbing exclusive coupons for Black Friday and Cyber Monday deals in 2023. Prepare yourself for interviewing–or go all out by subscribing annually at an affordable price that will give you unlimited course availability! Give it 7 days free just in case this is the right place for you.
This is the best offer you have. India has an extra 20% off for the yearly plan. For that use Educative.io promo code @Crunchadeal. The offer is extended till the end of this month, 2023. With more...
more ››
This is possible because Educative is now partnered with Github to be a part of the Github student developer pack. So whoever is a member of this will lead to 6 months of free education from the Educa...
more ››
Here, in this course, the whole concept is explained in 118 lessons. 16 quizzes in order to check whether the concepts are clear for you or not. Then 2 sets of Code Snippets and 108 Illustrations too....
more ››
You can make your way to the top by taking this course. The new teaching style will allow you to understand and explore more about ancient civilizations, which in turn would help you improve yourself ...
more ››
Eductive offers free six months access to students who are part of Github for students. Once you sign up for an educative account you will be asked to authorize the Github student account to claim the...
more ››
This is the Black Friday offer for Educative Premium Plan. This is for a limited time. So don't miss the huge savings....
more ››
Lean modern product management strategies that will allow you to bring products to the market as quickly as possible. Get this course educative free trial for 7 days; otherwise, the annual plan is $23...
more ››
CSS is a computer language for contributes and structuring web pages (HTML or XML). Get 7 days of free access; otherwise, you will get at $15/year. About CSS Theming for Professionals This language ...
more ››
Learn and develop Model-View-Controller (MVC) applications with ASP.NET Core. If you are interested or finishing in 7 days by using educative 7 days free trial, otherwise annual subscription plan $2...
more ››
Azure is a cloud computing platform and service that provides you with everything you need to build, deploy, manage and scale your applications. Get familiarized with Git for version control of cod...
more ››
Learn Python Data Structures, Big O notation, recursing, object-oriented design, system design, python dynamic programming patterns, and python concurrency....
more ››
Learn practical Networking, Docker, Kubernetes for real-world DevOps implementation....
more ››
Unreliable Coupons
Total: 1
Get up to 80% off for the educative.io annual subscription. So, you will get an extra 40% off for an Annual Subscription for India. This is the best offer from the Educative side. The actual price ...
more ››