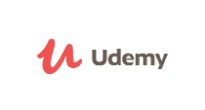 Udemy coupon code and offers for December 2022
Get up to 100% off Udemy courses from Crunchadeal using Udemy coupons. You can get awesome deals up to 100% off for any course from Udemy at Crunchadeal.
Get attractive offers for Black Friday and Cyber Monday Sales at Crunchadeal.com. The latest Udemy coupon codes are updated on daily basis. So don't forget to check here.
Udemy gives one of the top reasonable price courses in the world. And also Crunchadeal users will get extra benefits and discounts too. Weekly basis, the updated coupon will be uploaded at Crunchadeal. So don't miss the latest offers. Now you will get 90% off for all the Udemy courses.
Udemy December discounts: Flat 80% off
SAP audit course by OJAYO (pioneer in SAP training) Raings : 5 star (211 reviews) ...
more ››
SAP administration training bu OJAYO SAP education Iniversity. OJAYO is a pioneer in SAP education with clients like GM and motorola. This offer is for limited time. Hurry up!! User reviews :  5 st...
more ››
Learn how to build financial model using exel User review: 5 star ...
more ››
This course is taught by an award winning cake designer Jodi Schweiss. User review : 5 star Subscribed members : more than 900 ...
more ››
Learn Microsoft project to manage and collaborate with the team and to manage the project efficiently. This course is on a limited time offer of 85%. ...
more ››
Learn php web programming from scratch. Course is on 85% discount. Time : 13 hrs of video tutorial ...
more ››
Learn to create video games with YLC time for free. ...
more ››
English grammer course by experienced professional User review : 5 star ...
more ››
Learn advanced didgital photography just for $24. Course rating : 5 star User reviews : very good ...
more ››
A Complete Course Which Will Help You Learn How To Design Great Looking Web Elements With Photoshop....
more ››
Unreliable Coupons
Total: 0
Sorry, no coupons found