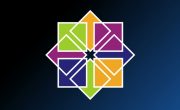 Coupon Details
CentOS 7 Linux Server: Alternative to Red Hat Enterprise
udemy
video tutorials
This CentOS 7 Linux Server: Alternative to Red Hat Enterprise Course will help you to understand the concept of CentOS/Red Hat Server administration.
CentOS 7 Linux Server Coupon
By the end of this course, you will be able to get the idea about CentOS 7. You will get this course for $10. That means you can save $85 from this single awesome course.