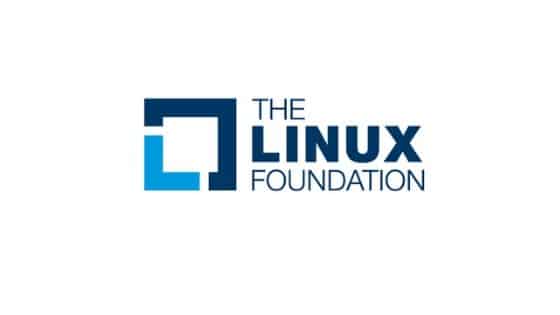 Linux Foundation
Get the latest Linux Foundation Coupons for up to a $300 discount on certifications, courses, instructor-led courses, and boot camps in bundles.
The Linux Foundation offers free access to its high-quality online training tutorials with exclusive Linux Foundation discount coupons! We have always been doing our best to provide users with the ultimate experience and when it comes to deals, we are unbeatable.
December 2023 Offers for Linux Foundation coupon codes:
Cyber Monday Deal Is live: Flat 65% off for Bundles of Certifications, Courses, boot camps, Skillcred etc. And for Individual certifications, courses, bootcamps, etc flat 50% off using Linux foundation coupons.
Grab 21% off for CKA Exam. This offer is limited till the end of October 2021....
more ››
This is for a limited-time exclusive offer just before the Black Friday big deal. You can buy any of the training courses from the Linux Foundation with 21% off. So that you will get a flat 21% off pl...
more ››
The Devops Bootcamp offer is valid till October 19, 2021. DevOps Bootcamp from Linux Foundation Coupon code Use coupon code as "Devops30". Get the skills you need to succeed in a DevOps environme...
more ››
Grab the latest offer for the certification exam. Also with that, you will get a free course too. This is for a limited period of time....
more ››
The actual price of Cloud Engineer Bootcamp is $999. But you will get this course for $599. This is for a limited time only. Cloud Engineer Bootcamp Coupon Code This course bundle is mainly created ...
more ››
This offer is valid till 30th July 2021. So grab the offer before it gets expired. This deal is only around for a few more days, so don't wait too long before getting in on the action. Don't hav...
more ››
For a limited period of time....
more ››
Best time to learn and get Linux Foundation Certification with 30% off. This is for a limited period. It will last for till May end....
more ››
Don't think twice, purchase the Hyperledger Fabric Administration bundle. Because you will get it for the maximum offer. This time it is available for flat 50% off forever before....
more ››
Utilize this awesome offer of 70% off by using the Linux foundation coupon. You will get 4 in 1 called as Super SysAdmin Bundle. This is for a limited time. Super SysAdmin Bundle includes LFS201 me...
more ››
Get 16% off on all the Linux foundation courses. This offer includes all cloud computing, OpenStack, Kernel development and other certification courses. ...
more ››
Free Chromebook is available with this Linux training course.Linuxfoundation.org is one of the best places to get instructor led training for learning Linux development and administration. Free Chrom...
more ››
Unreliable Coupons
Total: 0
Sorry, no coupons found