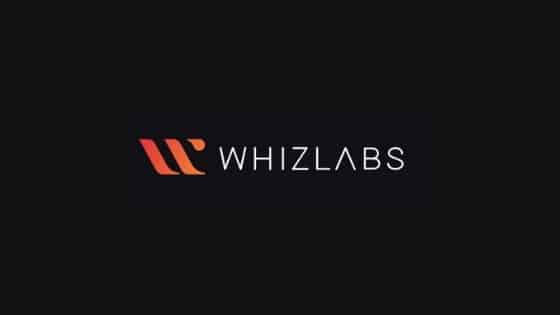 Whizlabs
Whizlabs is one of the top online course providers in cloud computing, big data, project management, etc. When you tap into Whizlabs you will find a tremendous number of available courses.
You will get an updated Whizlabs coupon code @Crunchadeal. Right now, you will get a terrific discount of a mini of 50%! Yes, you read that right. If you log in to Whizlabs now, for this February month you will get a discount of 50% for your annual subscription.
If you check out at the time of Black Friday and Cyber Monday, you will get a discount of up to 80% at Crunchadeal.com using the Whizlabs coupon code. So don't forget to check for saving your money in huge amounts.
February 2023 Holiday Offer: Save up to 50% off
This GCP cloud security engineer certification training course is an exclusive offer from Whizlabs. Use the Whizlabs coupon code to get more discounts at Crunchadeal....
more ››
The actual price is $299, now you will get this course for $200. This exclusive offer is for a limited time. So don't ever miss it....
more ››
Learn the Ubuntu Server Administration from the beginning and level up your career with the Linux operating system. Very informative and exciting course for $14. About Ubuntu Server Administratio...
more ››
This offer is valid till 31st October 2021. So don't miss it. Grab your favourite technology-skilled courses from Whizlabs. If you are more interested in the real-time projects and practices related t...
more ››
This is actually unbelievable. Grab 70% off for learning everything from Whizlabs from the basic level to the expert level. You can go for a free trial in the sense, you will get a refund if you are n...
more ››
This is for a limited period offer from the Whizlabs side. You can learn your favorite course from Whizlabs with 15% off....
more ››
This free practice is to become AWS certified DevOps engineer professional....
more ››
Unreliable Coupons
Total: 0
Sorry, no coupons found